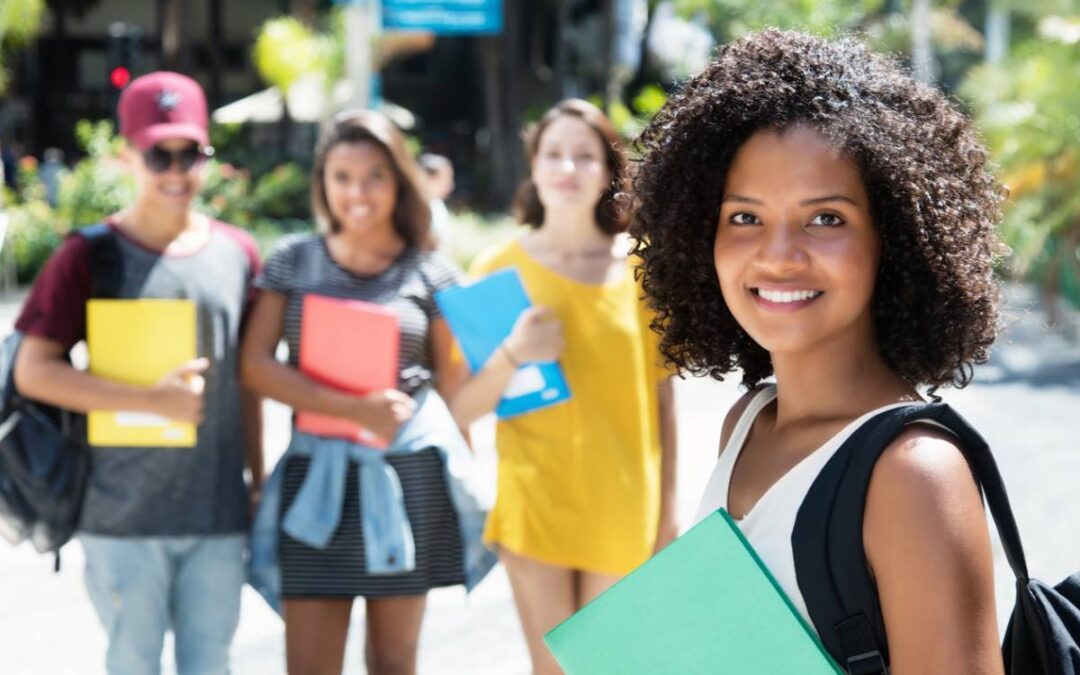 Glossary
Admis / Admise (pass). On a transcript, signifies success on a test or the receipt of academic credit.

Ajourné / Ajournée (fail). On a transcript, signifies failure on a test or failure to earn academic credit (UE).

Allocation de logement sociale (social housing assistance). ALS is the form of assistance most commonly awarded to international audiences seeking private rental housing. It is paid directly to the tenant.

See more information on 'Financial support for housing' page

Fine. A sum of money payable in compensation for violating a rule or law (parking, transport, etc.). The amount due usually increases if the fine is not paid on time.

Administration Numérique pour les Étrangers en France. Ministry of the Interior teleservice for applying for residence permits in France, subject to conditions.

Demande d'autorisation provisoire de travail. demande d'autorisation provisoire de travail. Mandatory application to the Préfecture to work with a student permit (for every hour worked for Algerian students, over 964 hours per year for other students).

Lease or Rental contract. The lease sets forth the terms and conditions that apply to the rental of a room, apartment, or house. Those terms include the duration of the rental, the amount of the monthly payment and other charges, the amount of the security deposit to be paid, the length of the notice required to break the lease, and the conditions for
renewal of the lease. The lease is a contract between the tenant and the property owner, or landlord. The tenant keeps a copy as evidence of his place of residence and
the amount of his financial obligation.

Plus dinformation sur la page "Entering the home".

Hazing. A set of tests, pledges, and rituals designed to initiate new students into campus life. Hazing is prohibited in France and punishable by law! Students have the right to refuse to participate in hazing.

A good deal or a clever shortcut or workaround.

Scholarship. Provided by French blic institutions, public institutions or establishments in the country of origin or Erasmus+ programme to help you finance your studies or your resarch activities.

Caisse d'allocations familiales. Organization responsible for paying family and social benefits.

A fixture of French social life. At any time of day, an individual or group can take a moment to relax at a café.

A card mailed to international students after they enroll in the French social security system. The card enables the physicians and pharmacists who serve the student to apply electronically for reimbursement of their charges. The card makes it unnecessary to send a paper request for reimbursement with the social security system. Electronic reimbursements are processed more quickly than paper ones.

Consult the 'Healthcare coverage for students and researchers'.

Security or damage deposit. At the beginning of a lease or rental contract, tenants leave a sum of money with the property owner to pay for any damage they may do to the property. At the end of the lease, if no damage has occurred, the deposit is returned to the tenants.

See more information on 'Financial support housing'.

A debit card with a magnetic strip and an embedded electronic chip that can be used to purchase goods and services or to withdraw cash from ATMs (using one's 4-digit PIN, or personal identification number) and to make online payments. The card is not a credit card. Transactions are debited from the cardholder's bank account. Weekly cash-withdrawal limits apply. The limit varies depending on whether one is withdrawing cash in France or abroad.

Plus d'information sur la page 'Opening a bank account in France'

European Health Insurance Card. Document enabling a European Union national to receive healthcare in a member state other than his or her own.

Conventions industrielles de formation par la recherche. Under this scheme, a company receives financial assistance to recruit a young doctoral student whose research, supervised by a public research laboratory, will lead to the presentation of a thesis.